Salads
Our Famous Greek Salads are a meal by themselves. Includes: sliced tomatoes, cucumbers, beets, kalamata olives, pepperoncinis, green peppers, feta, potato salad at the bottom & our Traditional Greek dressing. All salads are served with pita.
Our traditional Greek salad is served with all of the vegetables and feta on a fresh bed of lettuce with the potato salad at the bottom.
+ ORDER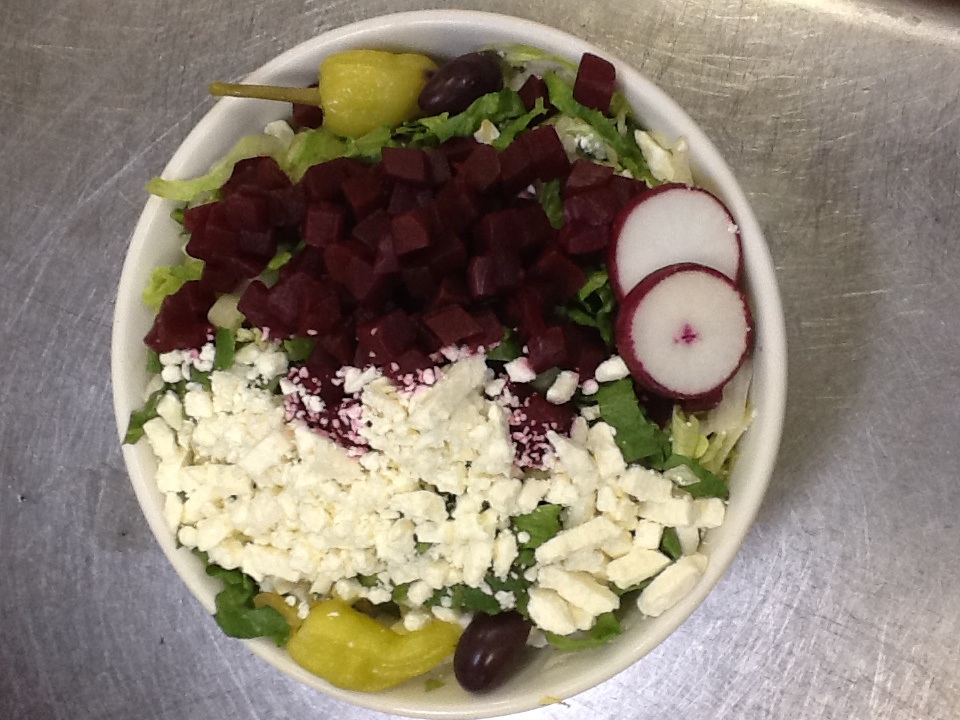 Our chopped Greek salad has the lettuce and veggies chopped together with the potato salad on the bottom. This salad made us Famous!
+ ORDER
Our famous chopped Greek with hummus instead of potato salad and fried pita points.
+ ORDER
Italian style grilled chicken with romaine, tomatoes, fresh mozzarella, red onions, green olives, and basil, topped with a citrus vinaigrette and a balsamic glaze served with Cuban bread.
+ ORDER
This is our traditional Greek salad which can serve as a full meal for 2 or a side salad for 4-5.
+ ORDER
A pound of our famous potato salad will serve 4-5 people as a side.
+ ORDER
Romaine, parmesan cheese, tomatoes, scallions, and garlic pita chips
+ ORDER